Four Twenty Seven
Originally conducting climate vulnerability analyses for nonprofits and governments, Four Twenty Seven has grown and shifted toward providing businesses and institutions with the vulnerability assessments necessary to gather financial information and risk as it pertains to an ever-changing climate. Since 2016, Four Twenty Seven has transformed from a climate consultancy to a provider of interactive subscription tools that businesses can utilize to become better prepared for climate impacts. By creating and marketing content, we positioned Four Twenty Seven as a thought leader with its thumb on the pulse of climate risk analysis and its intersection with financial decision making.
To catalyze Four Twenty Seven's engagement with various institutions, businesses, and the sustainability sector, we integrated our team into theirs through establishing a communications workflow built around regular editorial calls with their founder to develop content and execute the content strategy. Through cultivating teamwork, we generated social media and content strategy, public and media relations, website management and writing by being responsive to changing deadlines, climate, and global landscape.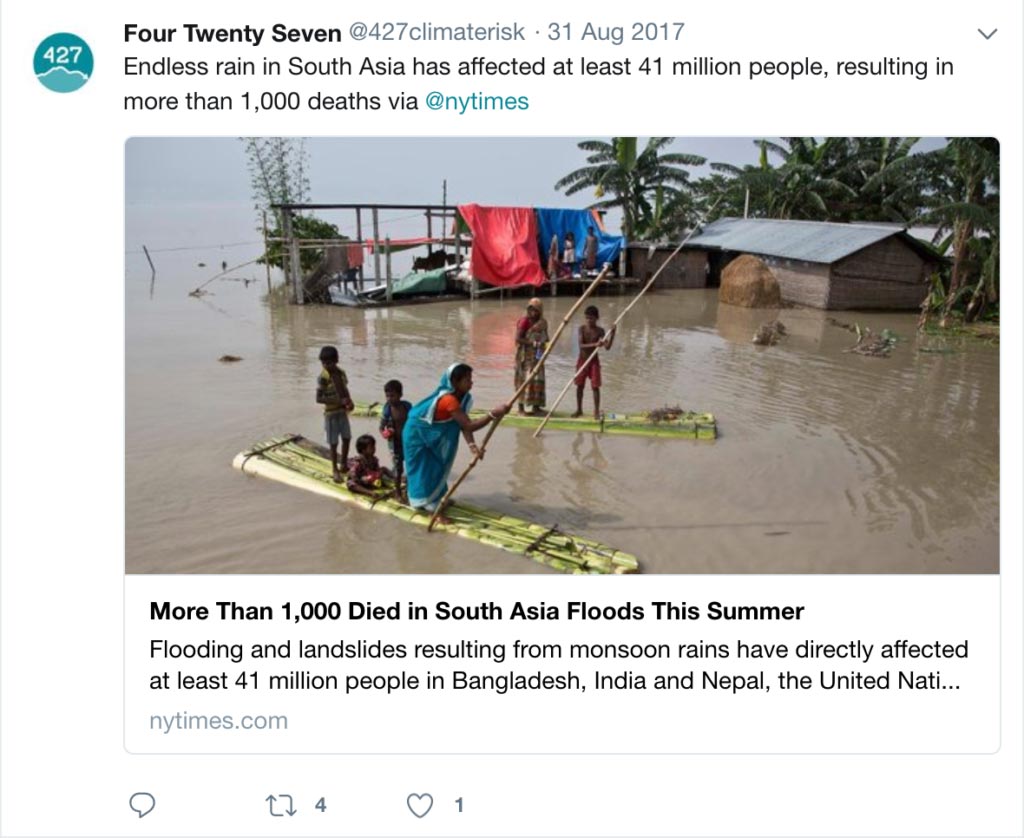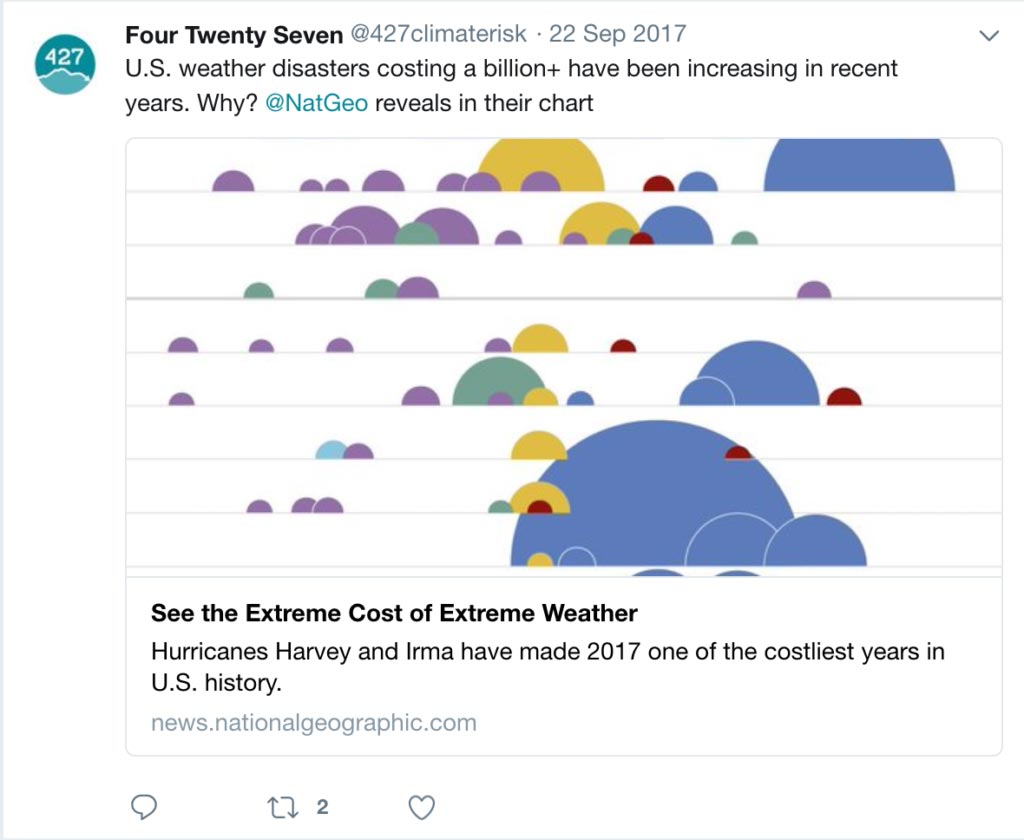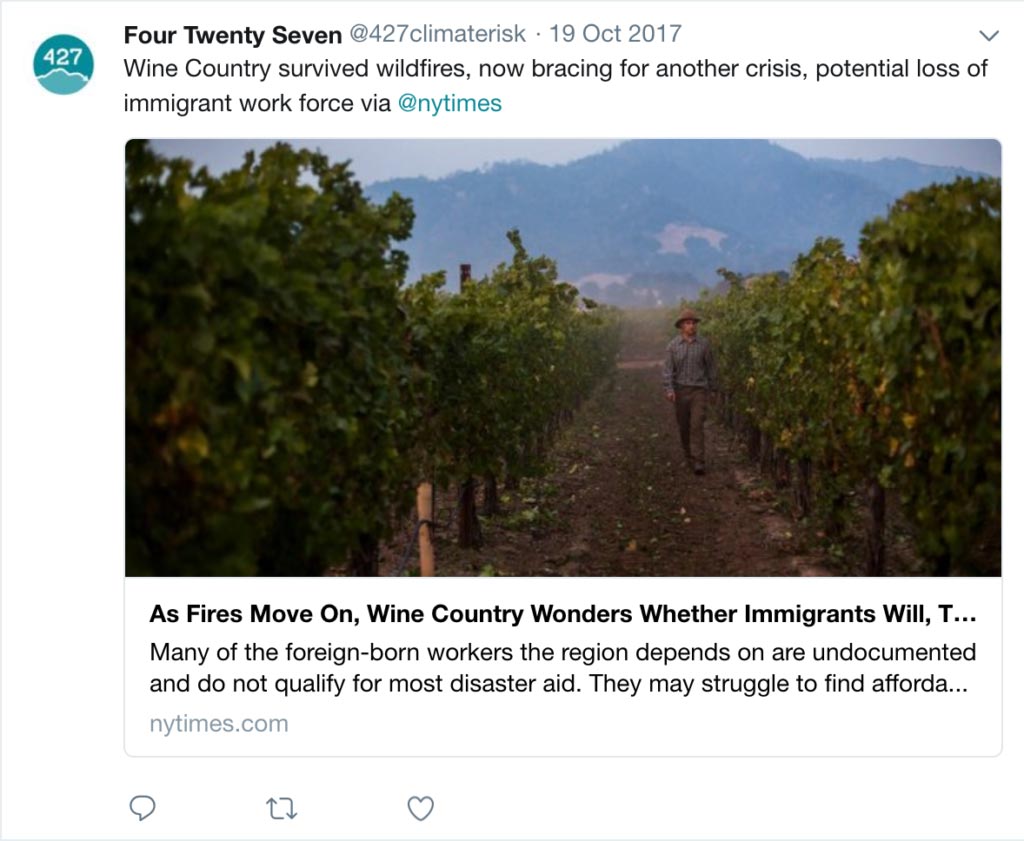 Our services increased Four Twenty Seven's visibility in the sector as an innovative thought-leader in an ever-changing climate. As conveyed in our year-end analysis reports, their website's monthly average pageviews increased 53% since we integrated with their team. Four Twenty Seven's growth in web traffic, newsletter subscribers, social media engagement has manifested in the firm's increase in invitations to speak at conferences and other educational events.