USAID Climate Change Resilient Development
Communications Workflow & Program Marketing
The Climate Change Resilient Development (CCRD) program was a four-year project (2012-2015) under the leadership of USAID's Global Climate Change Office to enhance the resilience of 36 developing country profiles by increasing the capacity to respond to climate change impacts. Our challenge, as a subcontractor to international consultancy Engility Corporation, was to facilitate the workflow process between technical assistance experts and researchers to support vulnerable countries by integrating climate change resilience planning into long-term policy and project implementation.
Our solution to this challenge included developing an organized communication workflow supported by marketing tools such as social media, team communications workflow, research and report marketing and dissemination, event hosting platforms, and a central repository website. In addition to ensuring brand consistency and dissemination of all products, we liaised with the USAID Global Climate Change Office, USAID missions abroad in developing countries, and organizational partners within the United States. Not only did the communications team work to maintain the USAID brand and communications expectations including a streamlined process with period of checking for USAID's Collaborate, Learn, and Adapt (CLA) methodology, but we also developed a unique brand specific to CCRD including the management of 100+ communications products, reports, online decision-making support tools, and hosting events like the Advancing Climate-Resilient Development Symposium in Washington D.C.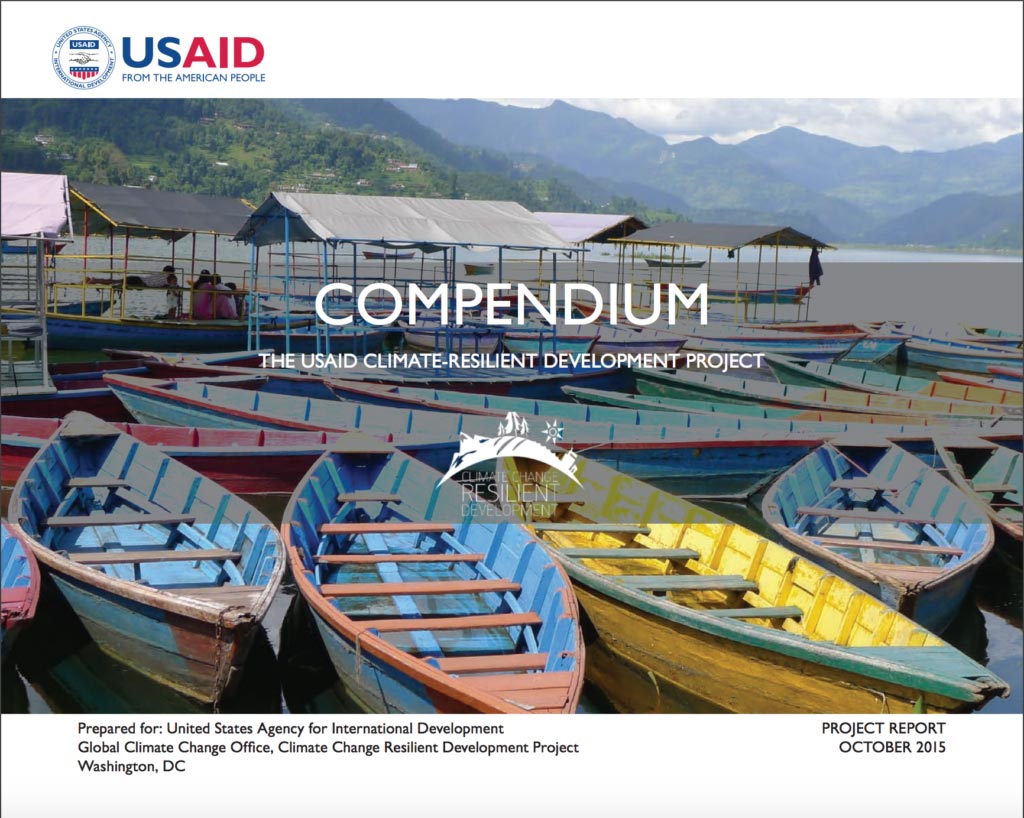 CCRD created a framework written to help guide the work done on projects in various countries. This framework document was further developed throughout the entire program and annexes were added that provide supplemental information for USAID climate resilience support initiatives like the High Mountains Adaptation Partnership. USAID shares this knowledge with other organizations to address climate resiliency in developing countries. In total, CCRD resulted in 36 grants awarded to scientists in 18 different countries, 94,000 total hours of training, and 843 communities of practice. The CCRD Compendium is the final deliverable that summarizes core work within the CCRD program. Our expertise from CCRD led to our acceptance into the Abt Associates consortium of USAID's Climate Integration Support Facilities (CISF).